The Lou Lamoriello Way
IT happened! The team went out and hired GM veteran Lou Lamoriello. After a few quite weeks, perhaps leafs nation had drifted off into the summer bbqs and putting down the phone for a bit on the golf course until BAM! Shanahan pulls the trigger.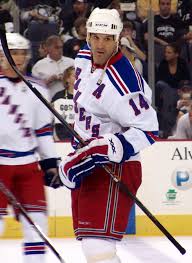 So where are we now? Well essentially we play the waiting game again and see if this legendary GM can pull our tanking franchise out of it's downward spiral. Lou, now 72 years old, hiring was bit of a surprise although a recent interaction player from the Utah Grizzlies gave a few clues and a limo driver actually broke the story to a local new outlet. Apparently one of the Utah Grizzlies attends some of Lou's summer  charity events and found out about the deal. The grizzly player was getting a ride home from a night out and apparently was openly discussing the deal with his Toronto University roommate loudly enough that the Utah limo service employee overheard the deal. Instantly the trade was revealed on twitter and the rest is history.
What's important, the leafs now have an elite GM that has a proven track record of bringing teams to the top. What could possibly go wrong. WELL, for one Lou likes to run the show. It will certainly be a challenge for him to report to such a hands on President Brendan Shanahan. And what exactly has happened to the devils the few years? Let's hope that a fresh start with the Leafs gives Lou the reinvigorating for the stanley cup Toronto desperately seeks.
Can't help but wonder if this is just another series of building up a fancy big name organization that could preferably use a simple grassroots college level strategy to make some progress and make the playoffs. Does it make you wonder if the big name 'hockey card trading' style of organizational personnel implementation should be replaced by looking for up and comers instead?
Speaking of college strategies, Lou is known for implementing some basic protocols that perhaps the leafs have been lacking. It is no secret that The Toronto Maple leafs of the past two years have seriously lacked leadership and professionalism. Lou enforces strict dressing room rules, enforces a dress code and doesn't take shit from those who are paid to be leaders. Remember Phil Kessels opening remarks for the season…a big I don't give F*#! about training in the off season. Perhaps, Lou will be the guy that punishes this type of behaviour and eradicates it from the franchise.
After all, the team needs players that are willing to make the necessary sacrifices. What does a leaf player look like to new team that just received him in a trade? Out of shape but hungry. Let's hope Lou can help install the needed attitude to undue a few seasons of selfishness and develop a serious core group of guys that will promote a culture of discipline.
The hockey season is a long one and every player on an elite team needs to have the attitude that, "on my good days and bad days, my actions will remain the same"